Dana K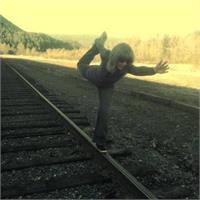 I began practicing yoga in 2003 and was immediately taken with the benefits I received. On my mat I felt challenged physically, emotionally, mentally and spiritually, but I also had a sense of connection I'd never felt before. Since that first class, I began to face life's challenges differently, coming back to my mat, sometimes after long absences, where I'd find a calmness, steadiness, comfort and a connection to self. In a recovery program since 1995, I absolutely love the way yoga and recovery enhance each other in my life! I became a certified yoga instructor in July of 2012, completing an intensive training at Konalani Ashram in Kona, Hawaii. Since then I've acquired certification with Yoga Behind Bars and Y12SR Yoga and 12 Step Recovery, received my Level I/II Reiki practitioner certificate and Level I/II Thai Yoga Massage certificate, and have taught over 1000 hours of yoga to bring my teaching credential to an EYRT-200 level. I continue to grow and learn from many mentors and wonderful teachers and I love sharing what I have learned with my students!
I love the practice of yoga, and I encourage all who attend my classes to honor exactly where they are on their own yoga journeys! I look forward to sharing the magic of yoga with you.
Dana K instructs the following:
Cultivate strength and relaxation with this class filled with dynamic movements, long juicy holds with a balance of yin postures.




A slow flow class with the focus on being mindful of the body moving with the breath. We cultivate awareness of the sensations/feelings that are present throughout the practice truly bringing body, mind and breath together!




Yoga and 12 step recovery class. A meeting and a gentle yoga practice. This is a donation class.